What is Rapid Transformational Therapy (RTT)?
RTT is a unique form of hypnosis, it gets extraordinary results, results that YOU have always wanted. Unlike many therapies, you can often find freedom in just ONE session.
Real change for real people.
Are you stressed, anxious, lacking confidence, not feeling good enough, unfulfilled, unhappy and your life feels more like hard work than pleasure?
So many people are stuck, bound by their limiting beliefs but it doesn't have to be this way.
Using RTT, I can change this in an instant, and guide you to what it is you truly desire.
With my knowledge and experience gained through mindset coaching, courses, and workshops; I steer, guide and facilitate our sessions so that we get to the real issue. We release, replace, and set you free.
Creating lasting change and lasting freedom.
Philippa Bottrill (ARTT, C.Hyp)
Advanced Rapid Transformational Therapy Practitioner
Master Mindset Performance Coach Level 1 and 2
MindMap Mastery Coach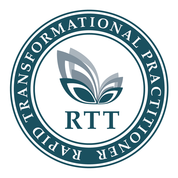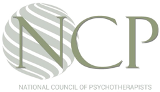 Simple but so Effective!
Hypnosis, and in particular RTT, has worked on thousands of people just like you – it's simple, effective and proven.
As a Mind, Body & Soul practitioner, I specialise in all Health and WellBeing issues such as:
Confidence, Self-Esteem, n

ot feeling Good Enough

Stress, Anxiety, Fear

Addictions, Phobias

Weight problems

Chronic Pain

Healing.
I work with Entrepreneurs, High Achievers, Leaders, Teachers and Innovators with issues such as:
Improving Memory and Concentration

Ultimate Confidence

Clarity and Purpose

Public Speaking

Exam Success

Sports Performance.
I'm feeling great, emptying my house of cake. I've had the best day since Christmas, feel great and have started running again. Went out for a meal and had no desire to eat a pudding, lost 10lbs so far – thank you so much Philippa.
To Book An Appointment
Rapid Transformation Therapy (Hypnosis) sessions are held at Balance, but don't worry if you're out of area, we do RTT, equally as effective, via Skypenosis (sessions conducted on Skype) so you can still benefit, even if you can't get to Balance Studio. There are various appointments available at Balance throughout the week at quiet times when classes are not running so that privacy is guaranteed.
About Your Session
Each session will take between 1 and 2 hours (allow up to 2 hours for your initial session and an hour for follow-up sessions). The sessions will comprise a consultation, hypnotic regression and rapid transformational cure, including a bespoke recording to take away and listen to for 21 days to 'rewire' the issue. Your appointment fee also includes a 30-minute follow-up call, and we will schedule this at a time to suit you.